<Vision 2030>


Bringing the comfort of wood from the home to all sorts of spaces

Through its SDGs initiatives, in addition to caring for the global environment, Noda is thinking about how to build spaces where everyone, from children to the elderly, can live with peace of mind.
NODA's products, which contribute to a sustainable forest life cycle through the pursuit of technology which uses trees without wasting them, in addition to utilizing eco-friendly materials, will contribute to the achievement of the SDGs.
Through our own business, we will make group-wide efforts to achieve the following development goals from among the 17 SDGs.
In order to build cities where everyone can continue to live happily, NODA will aim to create spaces where people can live safely and with peace of mind by implementing sustainable wooden architecture and providing eco-friendly materials.

In order to ensure sustainable production and consumption, NODA will aim to develop products and applications for wood resources, utilize recyclable wood resources, and use waste resources efficiently.

In order to reduce greenhouse gases (mainly carbon dioxide) that cause climate change, NODA will aim to prevent global warming by improving energy efficiency at its production plants and using clean energy sources such as solar power generation, as well as other renewable energy sources.

In order to contribute to the forest life cycle, we will aim to create value for wood resources by serving as a stable sales contact for log producers and promoting the planting of trees after logging in the forests we own.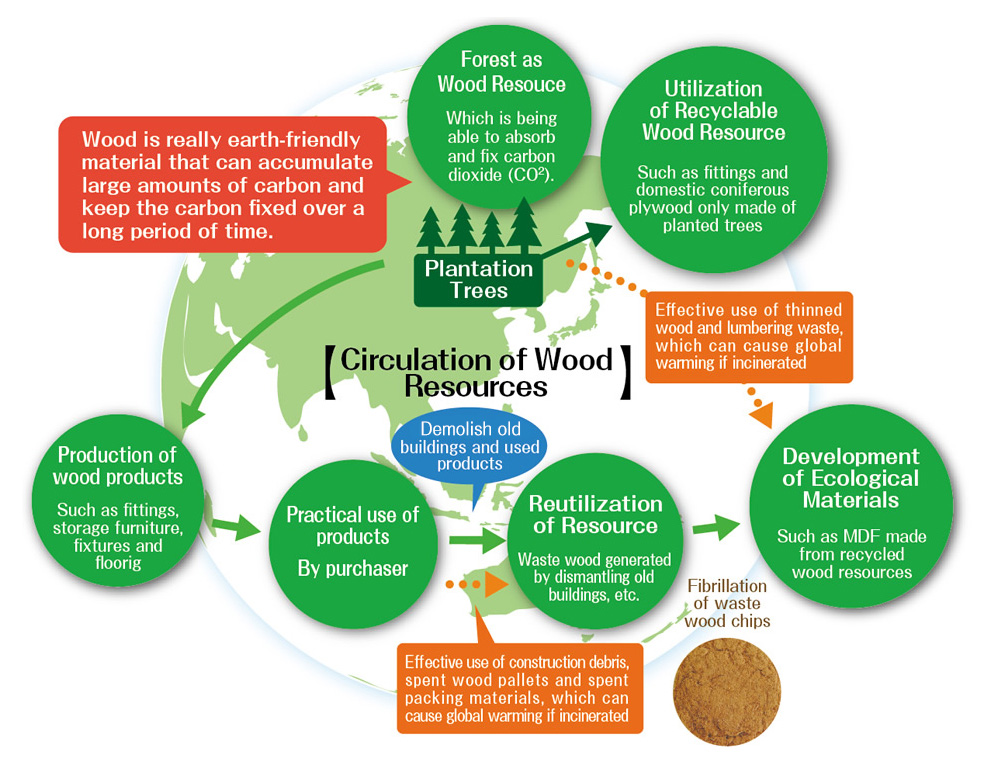 We will actively work to use wood resources effectively, and promote living in harmony with the environment.
NODA has been quick to address the issue of living in harmony with the global environment by contributing to the promotion of the forest life cycle through the use of domestic timber and plantation timber, as well as the proactive use of timber from forest thinning and other means to reduce waste. We manufacture MDF (medium-density fiberboard), an eco-friendly material, by taking waste wood chips—a recyclable, unused resource—and making them into fibers, then heating and compressing them. At the NODA Fujikawa plant, and at our subsidiary, Ishinomaki Plywood Manufacturing, we manufacture domestic softwood plywood using domestic coniferous trees such as cypress, cedar, and pine, that can be recycled through afforestation. In addition, we have actively adopted timber from forest thinning to use as raw materials for MDF and domestic softwood plywood.
We do not just sell eco-friendly MDF and domestic softwood plywood to customers as materials, but we have also actively utilized them as raw materials for building material products sold by NODA, such as flooring and fittings. Furthermore, PT Sura Indah Wood Industries, an Indonesian subsidiary, is producing solid wood- based building materials (Sura Indah SP-series MS-type Natural paint and Domestic Timber Oigawa Cedar-series) using only planted trees on a renewable basis.
In March 2010, NODA also received FSC® and PEFC-CoC forest certificates simultaneously for building materials (flooring), plywood, fiberboard and laminated wood, among other activities. Noda is making a group-wide effort to develop renewable resources and promote environmental preservation and the reduction of CO2 emissions.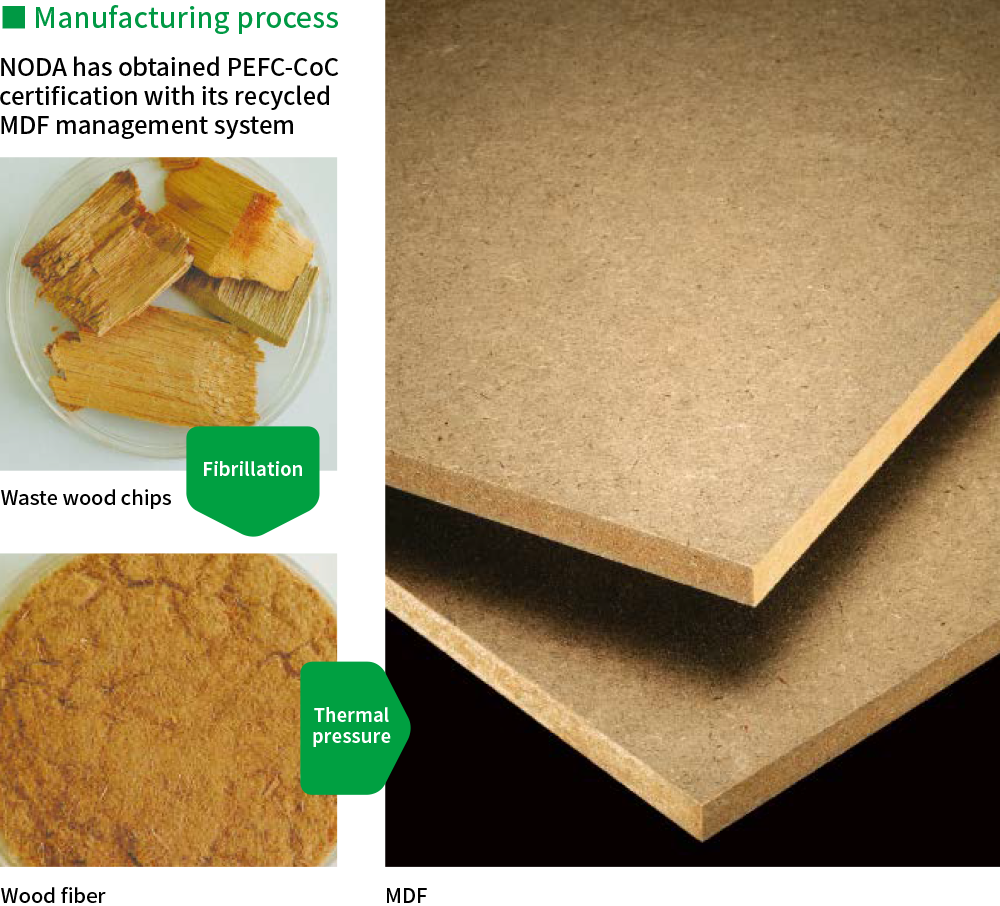 We produce the ecological material,medium-density fiberboard (MDF).
Our material products range from state-of-the-art equipment to MDF wood material produced in-house.
The MDF effectively uses waste wood as valuable wood resources and meet the needs of the new era.
We use domestic lumber.
We proactively use trees grown in Japan for the flooring and fittings produced by Noda and the plywood produced by Noda's subsidiary Ishinomaki Plywood Manufacturing. We commit to creating recyclable resources and contribute to preserving the environment, reducing CO2 emissions and conserving resources.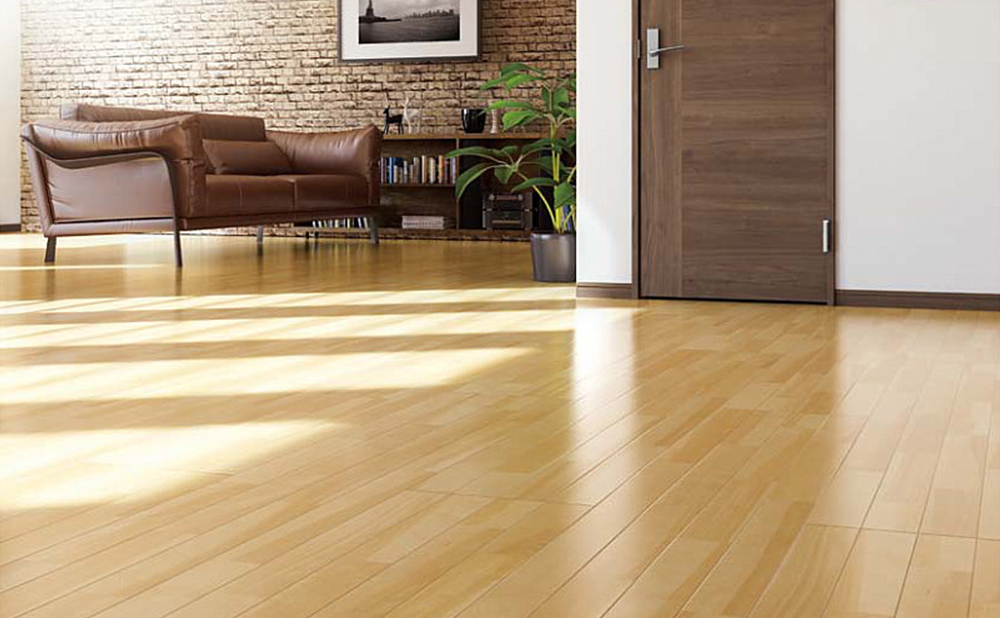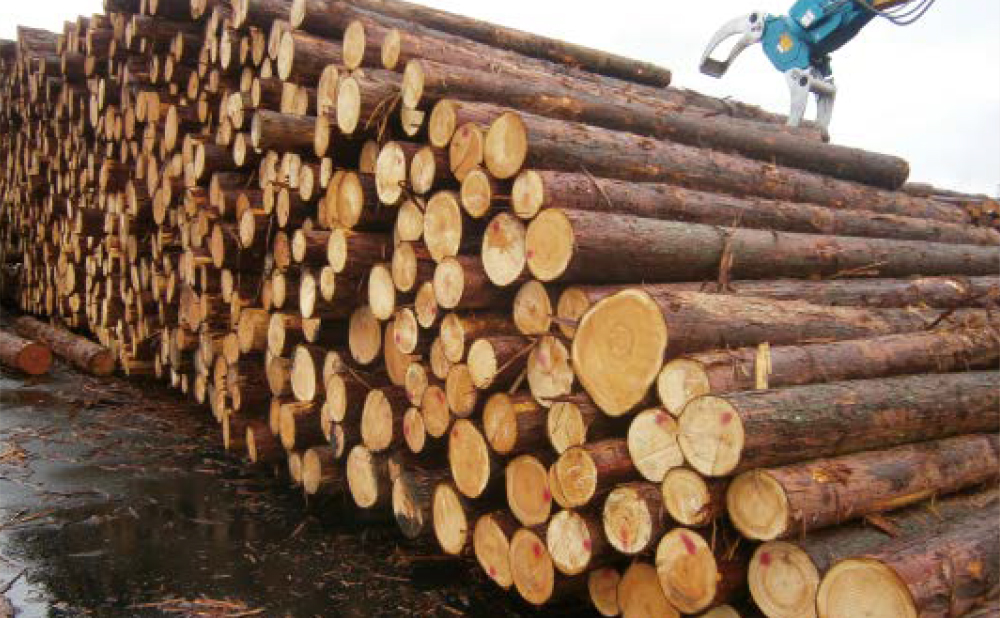 Using timber from forest thinning
In planted cedar and cypress forests, thinning is necessary to maintain a healthy growing environment. Through thinning, forests that became overcrowded as trees grew are improved to have an environment with adequate light, which allows the trees to take deeper root. As a result, trees will grow straight and fully develop, and this will have various effects, such as getting them to function better as protection for water sources and preventing fallen trees and landslides. By actively using timber from forest thinning as a raw material for domestic softwood plywood and MDF, NODA has become a stable recipient of thinned wood. By using trees without wasting them, we are also contributing to the promotion of maintaining healthy forests.
We use planted trees.
All the materials used in the Sura Indah SP-series MS-type Natural paint and Domestic Timber Oigawa Cedar-series are derived from planted trees for the sake of preserving forest resources.
Given that high-quality lumber resources are diminishing rapidly, we use planted trees on a renewable basis for future development and maintenance of the lumber industry.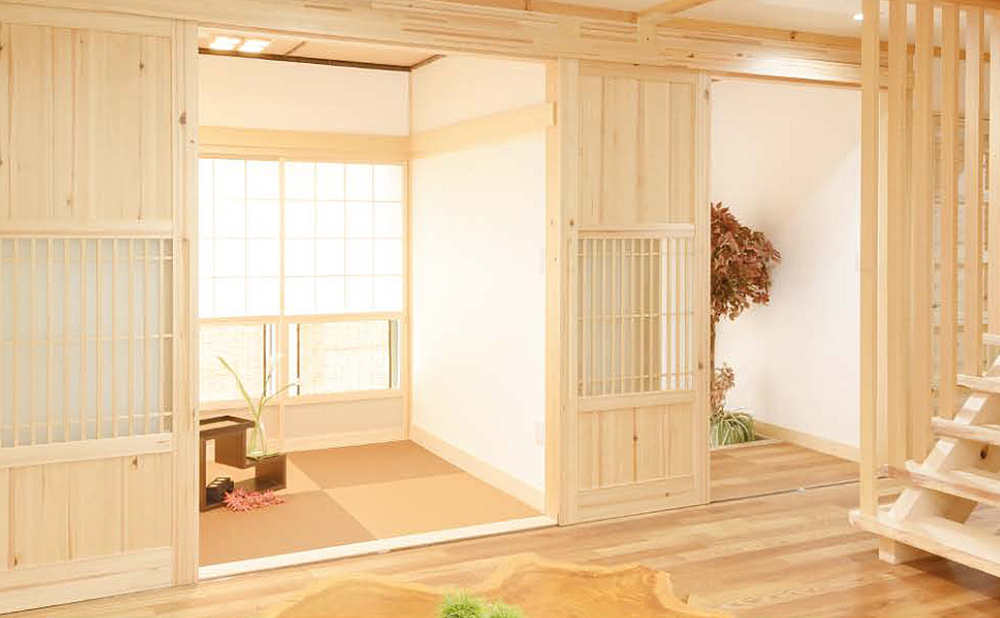 We assure quality and consider the environment thoroughly.
We supply products that satisfy customers in terms of ecology, safety and quality. Our commitment to products is based on the consistent assurance of quality.
We have therefore obtained ISO9001 quality management system certificates at the Building Material Production Headquarter and the Fiberboard Division.
We have also received ISO14001 Environmental Management System certificates at the Fujikawa and Shimizu Establishments with our commitment to recycling, waste management, energy saving, etc.
Quality Management System : ISO9001
Environmental Management System : ISO14001
NODA CORPORATION
Building Materials Production Headquarter
NODA CORPORATION
Fiberboard Division
NODA CORPORATION
Fujikawa Establishment
NODA CORPORATION
Shimizu Establishment
Building Materials Production Headquarter Manufacturing processed woody building materials, exterior substrate materials, home furnishings and fixtures.
Fiberboard Division Developing, designing, manufacturing and marketing fiberboard
Manufacturing housing materials, processed woody building materials, inorganic building materials.
Manufacturing fiberboard, processed woody building materials, home furnishings and fixtures.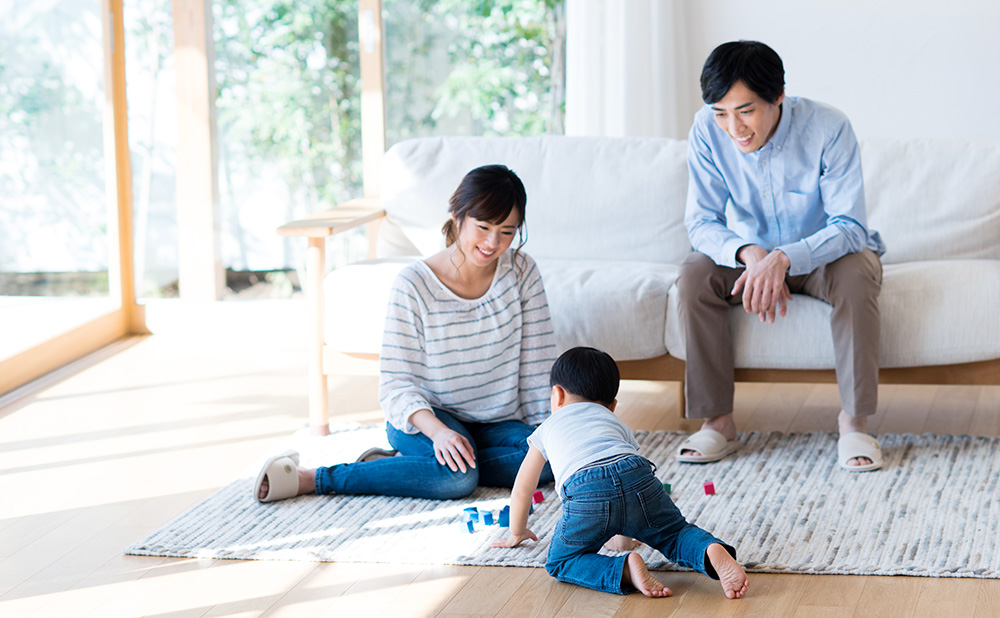 For a healthy and happy life (reducing VOCs)
We are committed to developing health-conscious products that help create secure, safe and clean indoor environments to promote healthy and happy lives. Although we have been meeting the indoor concentration guideline values for 13 specified materials set forth in the Ministry of Health, Labour and Welfare guidelines in reducing volatile organic compounds (VOCs), which are chemical substances hazardous to humans and cause indoor air pollution, we are promoting further VOC reduction through material selection and production process management. Further, with regards to the standard VOC Emission Rates from Construction Materials* for four VOCs (toluene, xylene, ethylbenzene, styrene) set forth by the Study Group on the Standardization of VOC Emission Rates from Construction Materials, which consists of academic experts and industry insiders with the Japan Testing Center for Construction Materials being the executive office, in April 2008, we are indicating results for all the interior finishing materials based on a voluntary indication system for the relevant compliance criteria.
※ Standard values set forth to keep the indoor concentrations of relevant VOCs at equal to or less than the indoor concentration guide values set forth by the Ministry of Health, Labour and Welfare under the normal state of usage.
We obviously care about indoor air quality (Sick House Syndrome).
Formaldehyde is one of the VOCs causing "Sick House Syndrome", whose symptoms include dizziness, headaches, eczema, sore throats and respiratory illness. The Building Standards Act restricts the use of building materials that emit formaldehyde in terms of area. Noda has been addressing the issue of sick house syndrome actively and has been quick to adopt, as a standard, F☆☆☆☆(F Four Stars)products, whose use is not restricted, in all the interior finishing materials to address the issue of formaldehyde.
The emission levels are graded according to approval by the Japanese Industrial Standards (JIS), the Japanese Agricultural Standards (JAS) or the Minister of Land, Infrastructure and Transport and are indicated by the number of starts. F☆☆☆☆ is the lowest emission level category, and the corresponding products can be used without being subject to the Building Standards Act.
You can look up the formaldehyde emission grade of each product based on the housing performance indication system at the "Download various data" website. If you have any questions, please contact our customer support units.