Business Activities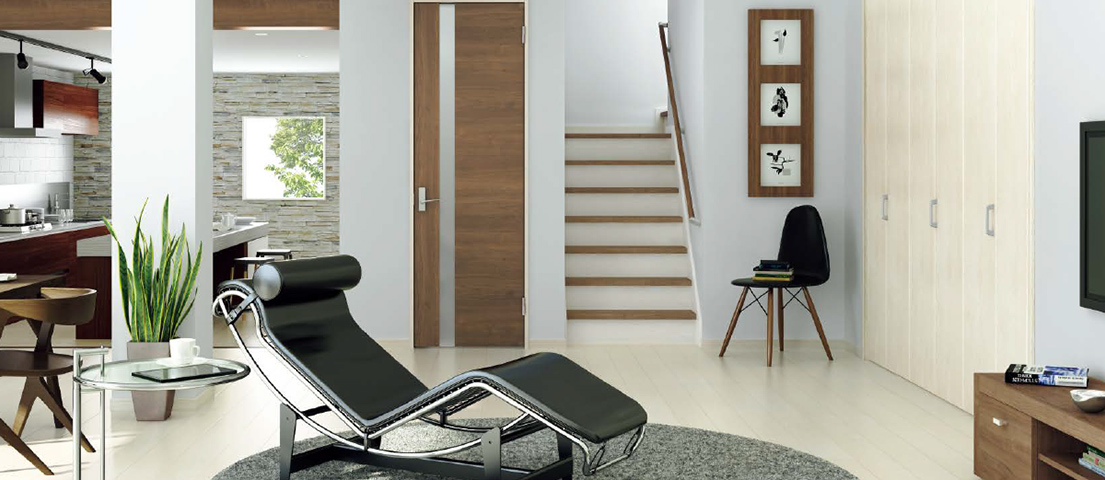 Having housing material and plywood as two core businesses, Noda offers the creation of houses where everybody can rest assured.
Product Line-up
Building Materials Business
Building material products
【Interior】
Flooring, Inner wall memvers, Fixture members, Staircase members, Framework, Step
【Exterior materials】
Substrate materials for mortar use
【Home furnishings and fixtures】
Interior doors, Sliding doors, Closets, Opening frame members, Front hall storage racks, Home storage units, Others
Housing Method
P&C-MJ system, BIG-MJ system, Others
Fiberboard products
MDF (Medium Density Fiberboard)
Plywood Business
Coniferous plywood (Softwood), South-sea lumber plywood (Herdwood), Others
House Building Materials Business
BUILDING MATERIALS DIVISION

We manufacture and sell a wide range of building interior materials such as flooring, inner wall members, interior doors, sliding doors, closets, front hall storage racks, staircase members and handrail members, as well as exterior substrate materials.
We actively pursue harmony with the environment, including the use of planted trees and domestic lumber, and provide product lines that lead to a safe, reliable and convenient life at home.
HOUSING MATERIALS DEVELOPMENT DIVISION

We manufacture and sell laminated wood bonded with braces and provide a method to build a monocoque construction using bearing walls. We propose building houses where people can live with peace of mind for a long time without fearing natural disasters such as typhoons and earthquakes.
FIBERBOARD DIVISION

We manufacture and sell the Hi-best Wood MDF, which is used as a raw material for building material products and furniture, and the Structural Hi-best Wood, which can be used for enhancing the strength of buildings.
We offer products made of ecological materials using waste wood chips and that pursue high durability including waterproofness, insect-proof performance and decay resistance.
Plywood Business
Domestic Timber Utilization Division

By using our technological skills and expertise that have been built up since when we were a plywood manufacturer, we are importing and selling ordinary plywood, concrete forming plywood, structural plywood and painted plywood for concrete forming, which are made from south-sea lumber.